Not Sure Which Part Needs Service?
Please refer to the diagram below to help you with any questions that you may have when filling out the online service/repair request form.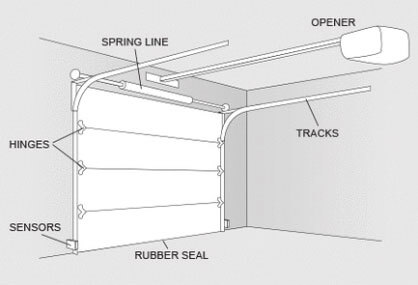 You Can Also Request Garage Door Services or Repairs by Phone
We'll fix your garage door problem fast! Call us and we'll send out an expert technician in a timely manner to fix your door. Call 715-366-8860 for customer service help or emergency repair service.